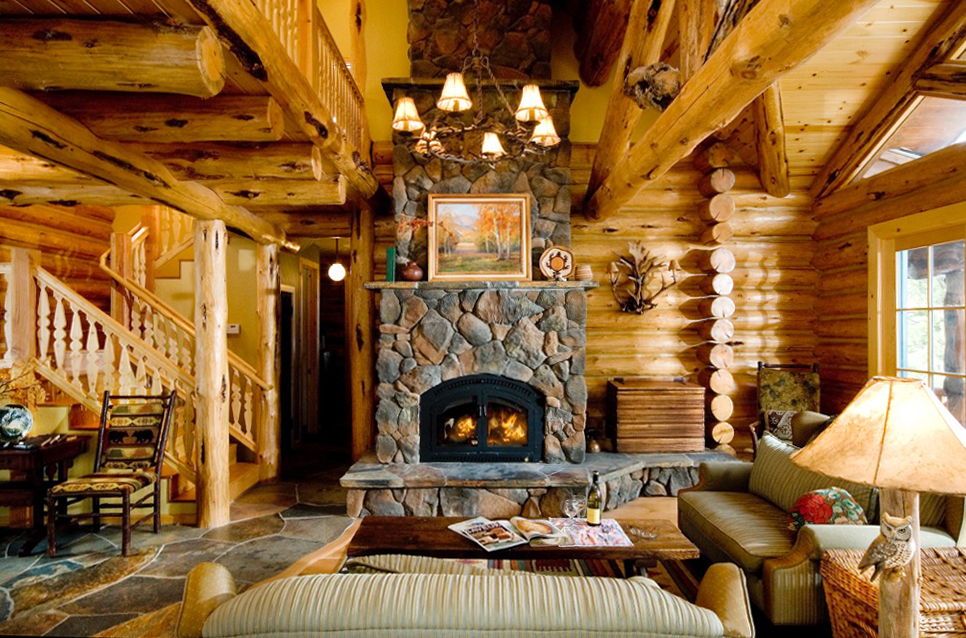 Live and Silent Auction Items 2018
New England Beach Getaway 
7 day vacation rental in Maine for up to 8 guests.
Available for 7 days Spring or Fall. House is across the street from the ocean and a very short walk to beach. 1.5 miles to Kennebunkport. Includes a lobster delivery by 5th generation Maine Lobsterman. Bring the family! Lots of room. 2 queen beds, 2 bedrooms with a set of twin beds, a futon in the landing area upstairs. 
Value: $3000.
Donated by Dave Deteso, U.S. Bank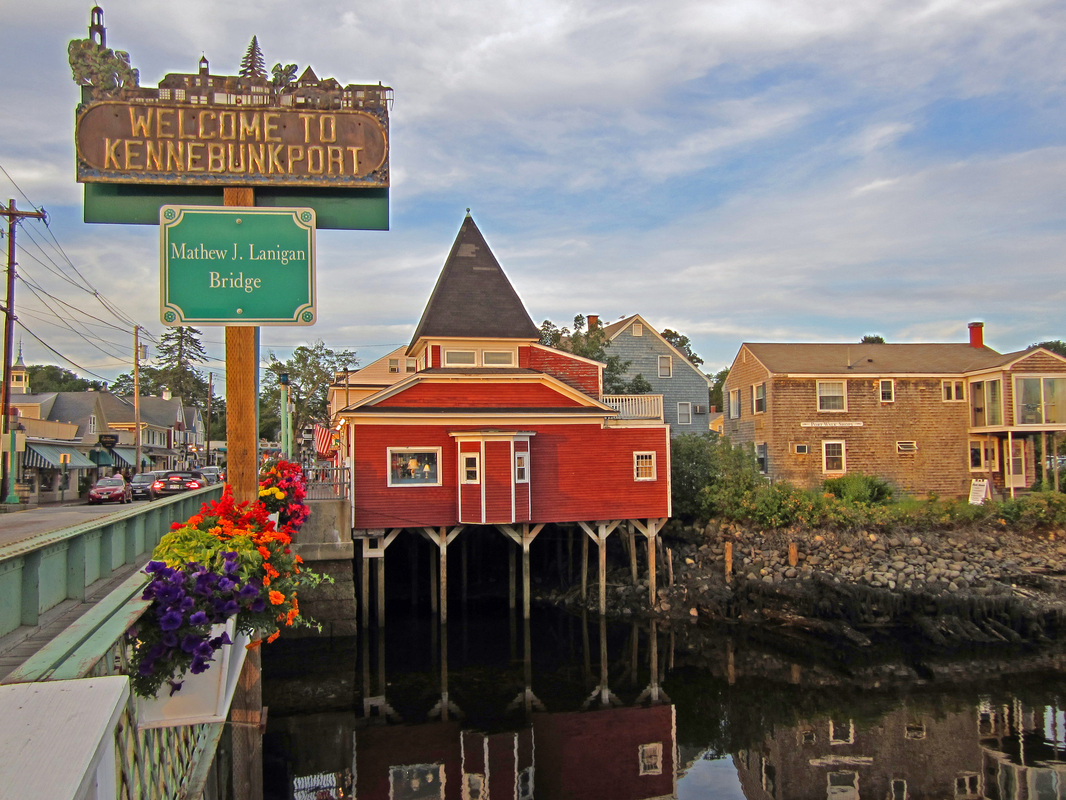 Hawaii Adventure Package
8-Day Vacation Package to the Adventure Island of Hawaii
Explore the Big Island of Hawaii and stay in three different locations to capture the feeling of this beautiful island all with a local guide to ensure you have the time of your life!
After you win this auction item, you will connect with Julie Ziemelis, blogger for "365 Kona.com" and "365 Things to Do in Kona" who will help you book the three places you will stay along with three days rental of a luxury Jeep. She will also help you plan your itinerary with a 4WD adventure tour to a secluded beach, and tie in all the elements of this amazing package together!
Lodging:
Three nights at a private "Pool Hale" cottage in North Kona, only 7 minutes from the airport. Beautifully appointed and designed by a luxury builder with check in wine and snacks. Close to Kohala Coast world-class beaches and 15 minutes to Kailua Kona for waterfront shopping and dining.
Three nights at a one bed/one bath single story condo in Keauhou Resort with two pools and walk to ocean, water sports and golf. Large ocean view lanai and tropical floor plan. 6 miles south of Kona near the Kona coffee belt and some of the best snorkeling in Hawaii.
Two nights at a unique and authentic tree house in the Volcano rainforest located only one mile from the entrance of Hawaii Volcanoes National Park. The treehouse has all the amenities of a vacation condo, with an outdoor shower and two decks to enjoy drinks and coffee while enjoying primordial ferns and orchids. Explore and hike the national park and learn about the recent lava eruption, stroll through the artists colony at Volcano Village and discover waterfalls in Hilo. Come home to luxuriate in a private hot tub high above the Ohia forest.
Transportation:
Big Island Jeep Rental is offering a three day rental of one of their luxury Jeeps fully stocked with beach gear and ready to meet you at the airport. These Jeeps can go places on the island that regular rental Jeeps can not! Drive up to the top of Mauna Kea and see the observatories and watch sunset at 13,900 feet. Discover the Green Sand beach at South Point or Kahakai Beach near Kona accessed by driving through a lava field on a dirt road! Adventure awaits!
Secluded White Sand Beach Adventure
Speaking of adventure, ready to take a private 4WD tour with an experienced tour guide to one of the best white sand beaches on the island? We will hike in beach chairs and a "locals favorite" sunset picnic dinner with a cooler for your "Chillin in Hawaii" evening. We can even capture the moment with expert photography!
Jazz, Dance and Drink Near Kailua Bay
Dance, drink and eat at a VIP ocean view table at Gertrude's Jazz Bar in downtown Kona across from Kailua Bay with a $75 gift certificate. We will provide the schedule of events so you can catch live jazz, dance classes, paint n sip, or a dance party!
Feet In the Sand, Sunset with Tropical Drinks at Sunset
Get your toes in the sand on the Kohala Coast and watch the sunset at the famous Lava Lava Beach Club! You will receive a $100 gift card to have drinks and dinner while enjoying live Hawaiian entertainment. This is one of the most popular restaurants on the island!
Hawaiian Lomi Lomi Massage
Along with adventure, dining and entertainment is also time for relaxing and we got you covered with a 45 minute authentic Hawaiian lomi lomi healing massage by Hawaiian kumu Illona Honig, a massage therapist. Enjoy a private session with essential and tropical oils.
Expert Advice and Travel Itinerary Planning
Included with all of these wonderful experiences, you will be given suggestions and advice on exploring, enjoying, and relaxing for 8 days on an island that is still pristine and uncrowded.
Hawaiian Food Basket
To get you started enjoying the goodness of the Big Island of Hawaii, you will take home a basket of Hawaiian goodness donated by Hawaii Coffee Connection with 100% Kona coffee and other local made treats.
NOTE: Restrictions apply for black out dates of Ironman, Thanksgiving, Christmas/New Years for lodging.
Value: $2000.
For a video about the package, click here.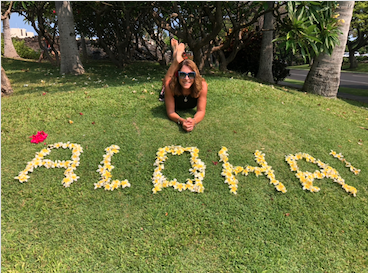 Wine Lovers Package
4 Passport Days wine tasting passes, with transportation.
Enjoy an afternoon of wine tasting in style. Passport aficionados are welcomed into 55+ wineries throughout the Santa Cruz Mountains, each offering a unique winery experience. The possibilities are as varied as the wineries themselves and promise a fun, unforgettable day.
Donated by Santa Cruz Mountains Winegrowers Association and Santa Cruz Experience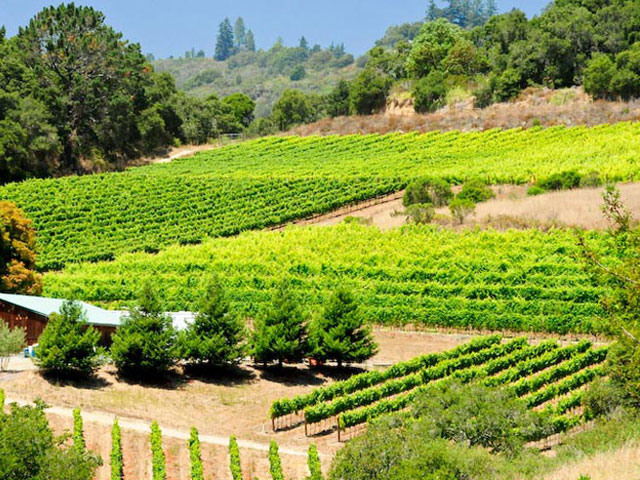 3 Night stay at Tahoe/Donner Log Home
House, 3 Bedrooms + Loft, 3 Baths, Sleeps 8
Bring your family and stay in this gorgeous 3 bedroom, 3 bathroom artisan home perched atop Tahoe Donner's Downhill Ski Resort. Tahoe Donner offers amazing amenities, including but not limited to, multiple swimming pools and spas, locker rooms, massage, yoga classes and workout facilities, 18-hole golf course, driving range, putting greens, lodge and restaurant, equestrian center, cross country ski center and some of the best well-kept trails in the entire Truckee area for running, mountain biking and hiking, as well as a private beach at Donner Lake. Holidays and school vacations are excluded except for summer vacation.
Value: $1500. 
Donated by Woutje Swets, Vanguard Realtors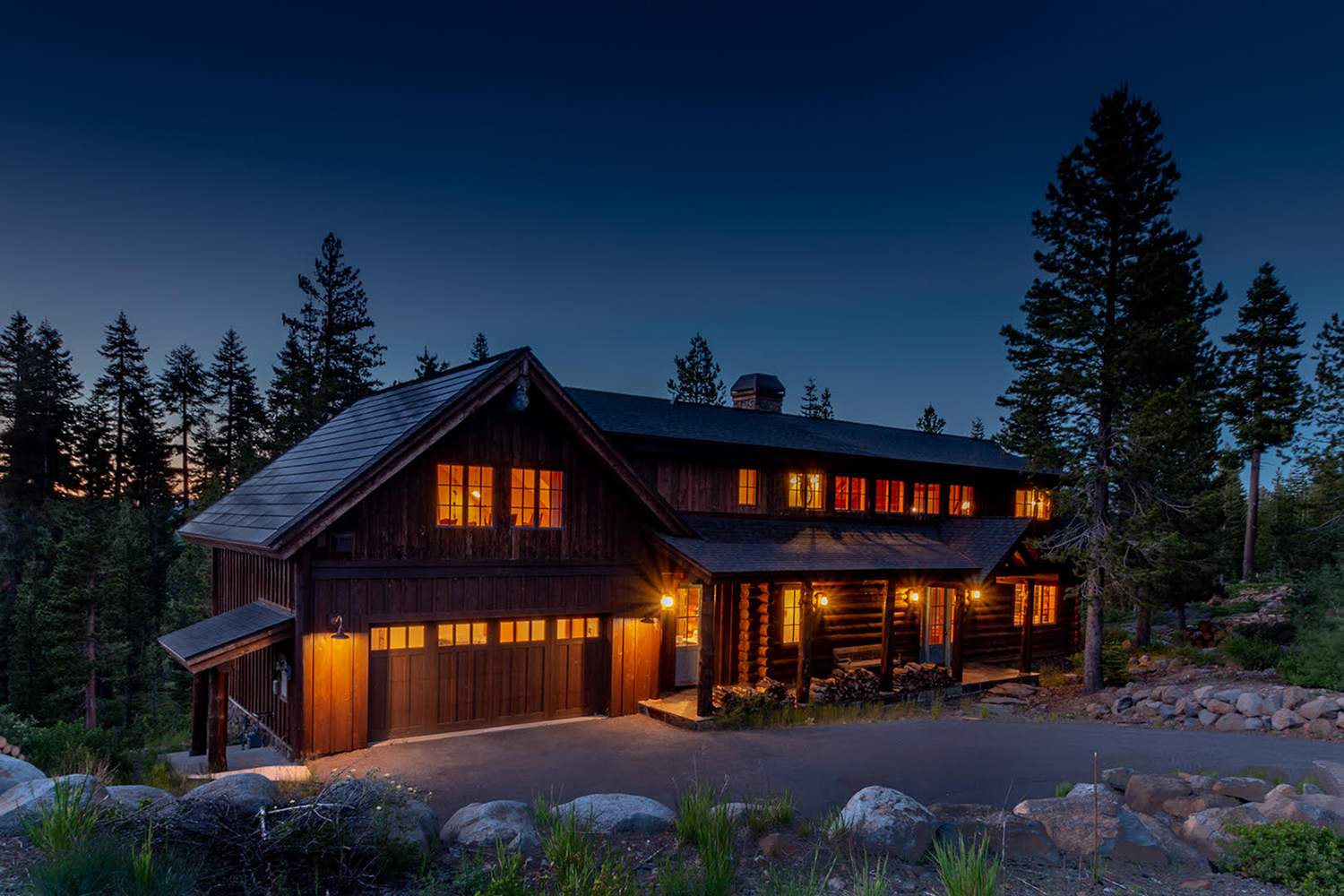 Enjoy a 2 Night Vacation at the Million Dollar Ocean Views Beach House!
3 Bedrooms, 2.5 Bathrooms, Sleeps 8
Located on the cliffs overlooking Seacliff State Beach and the infamous Aptos Cement Ship, this beach house has panoramic views of the Monterey Bay.  This beautiful home sits in a quiet and peaceful cul-de-sac neighborhood.  With floor-to-ceiling windows in the living and dining room areas, you will quickly fall in love with this amazing vacation home.  The many amenities offered by this unique home include a hot tub off master suite, a cozy fireplace, wireless internet, dog friendly, plenty of room for all your quests, charcoal BBQ, beautiful backyard and exquisite views. *Details: Must be used by October 31, 2019. Cannot be used on Holidays (Thanksgiving, Christmas, Memorial Day and Labor Day Weekend), Special Event Dates (Capitola Car Show in June, Graduation Weekend in June or Capitola Art and Wine Festival in September) or Summer (June 20 – August 20, 2019).  Call Beach House Rentals for availability and book your vacation.  Please mention "A Taste of Santa CruzAuction" when booking your stay.  Value: $1800 Donated by Beach House Rentals
Link about the house:
https://beach-houserentals.com/aptos-vacation-rental/Million-Dollar-Ocean-Views-Aptos
Donated by Beach House Rentals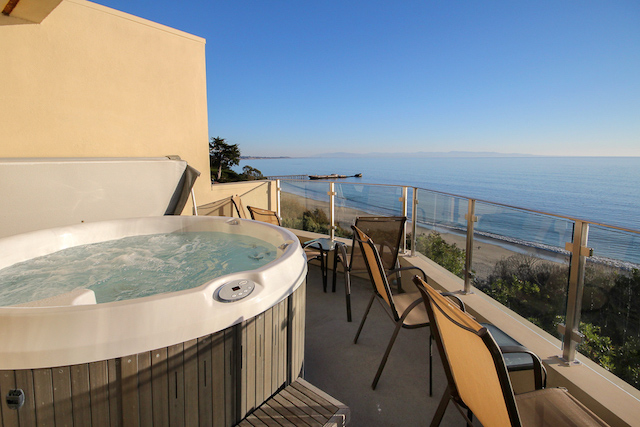 Sunny Scottsdale Arizona Vacation Rental
Accommodations for 4
Planning a golf weekend getaway? Sports fan? Need to get away from the Winter chill? 2 bedroom 2 bath condo with one king bed and one queen bed. Fully Furnished with internet, cable T.V. and enough goods to cook a meal. Quiet, gated community, pool, hot tubs, fitness center…  Walking distance (Approx. 8 mins) to Old Town, Basha's right around the corner (grocery) and only a 15 min drive to North Scottsdale golf courses.
Value: $750.
Donated by Allison and Paul Niday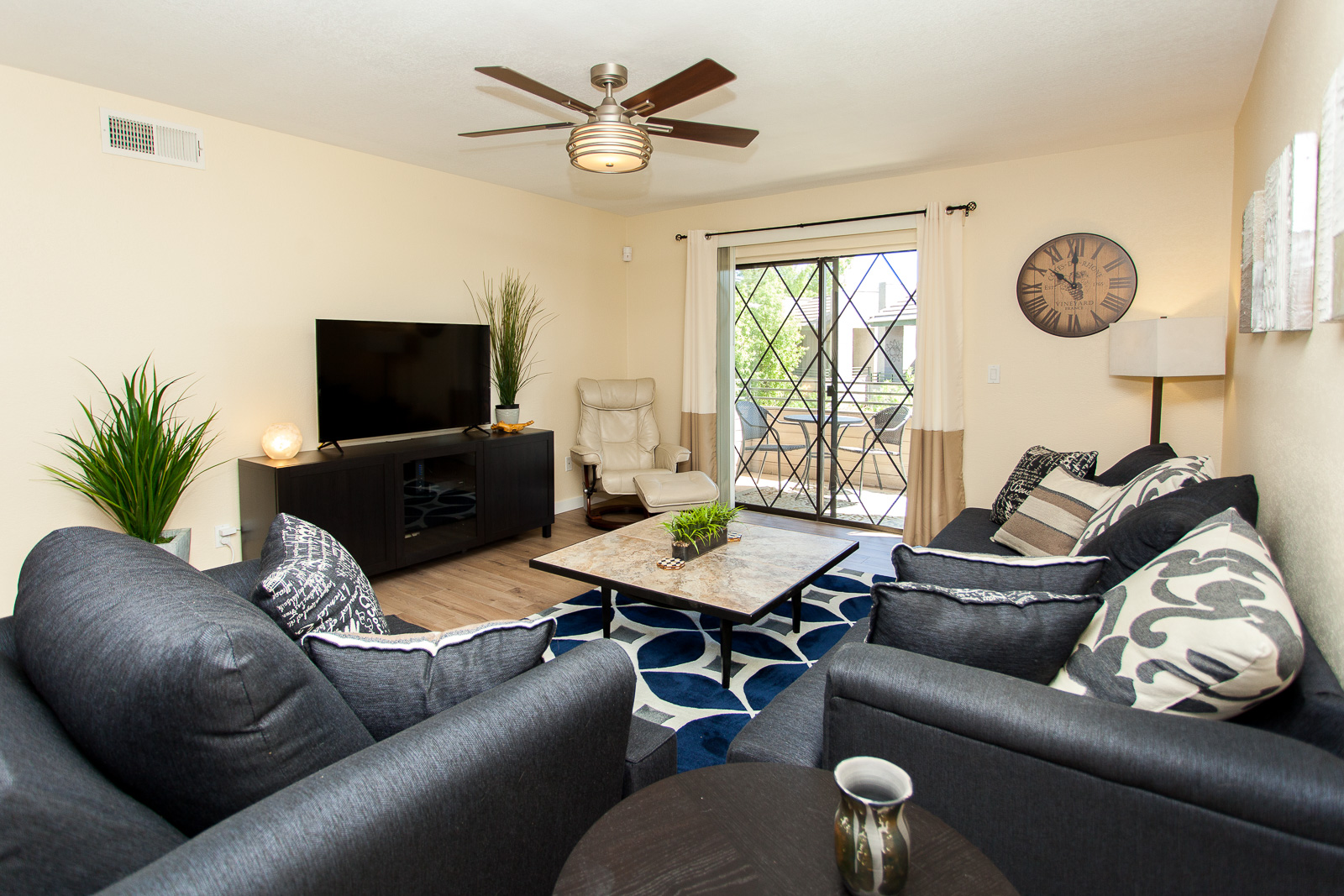 49ers Football Game
2 Levi Club Level tickets and parking pass for 49ers football at Levi's Stadium. First 2019 Pre-Season Game - 30 yard line- Visitors Side.
Value: $450.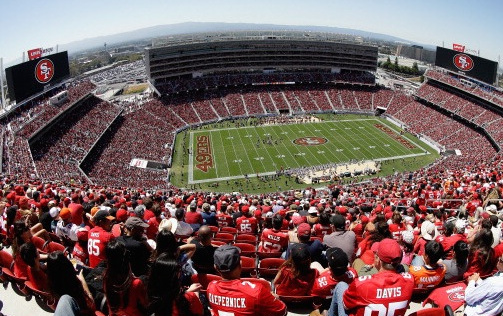 Byington Vineyard & Winery - A Winery Tour & Tasting for 10 people 
Enjoy a tasting of 5 Byington wines during your tour of Byington Vineyard & Winery.  Your tour guide will escort you into our Estate Vineyard where, with a glass in hand, you and your guests will learn about Byington and Santa Cruz Mountains.  You also will tour our production facility and unique wine cave.  During the tour, your guide will present you with a selection of current releases.  Tasting and tour time is approximately 45 minutes. 
Value: $250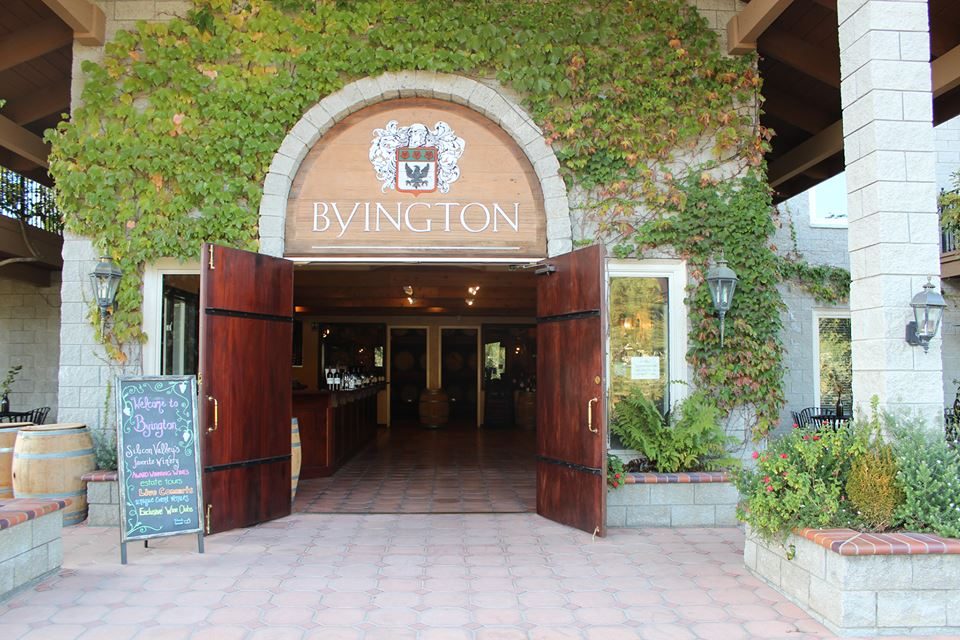 MORE ATOSC SILENT AUCTION ITEMS
– Just a few of many amazing ones…
Skateboard Package – Santa Cruz Skateboard, ball cap, T-shirts, and Hoodie donated by Pacific Wave. Value - $215
Gin and Dine – GC for tasting for 2, & a bottle of Venus Spirits Aquavit, plus a $50 Gift card donate by Back Nine Grill & Bar.       Value - $108
Fitness Package – GC for 1 month of Elements Training, + a cool sweatshirt donated by CrossFit West, plus 1 Yoga class donated by Pacific Edge. Value - $215
Downtown Date Night! - $50 CG to El Palomar, 4 Movie Passes to the Del Mar Theatre or the Nickelodeon, & a $20 GC to Mission Hill Creamery. YUM!! Value - $112
Santa Cruz Warriors Fun Pack & Dinner – Dinner at Riva's on the wharf with a $25 GC, and a Fun Pack and 2 sideline tickets to a Santa Cruz Warriors game! Value - $125
Wine Tasting and Dinner – Rexford wine tasting for 4 & 15% off wine purchases, plus a $100 GC to Lillian's Italian! Value - $160
Get Away For The Day! – Two Single Day Passes to Gilroy Gardens Family Theme Park, and two single day passes to The Monterey Bay Aquarium. Fun!   Value - $216
Limo and Wine Tastings – Blue Water Sedan Limo for 4 people for 4 hours donated by Inez Pandolfi and Lela Willet, includes a tasting for 4 at Loma Prieta Winery & a bottle of "Principal's Choice" Pinot Noir from Burrell School Winery. Value - $600
Santa Cruz Beach Boardwalk Day! – A basket full of goodies and 4 All-Day Unlimited boardwalk ride passes donated by Santa Cruz Seaside Company.     Value - $250