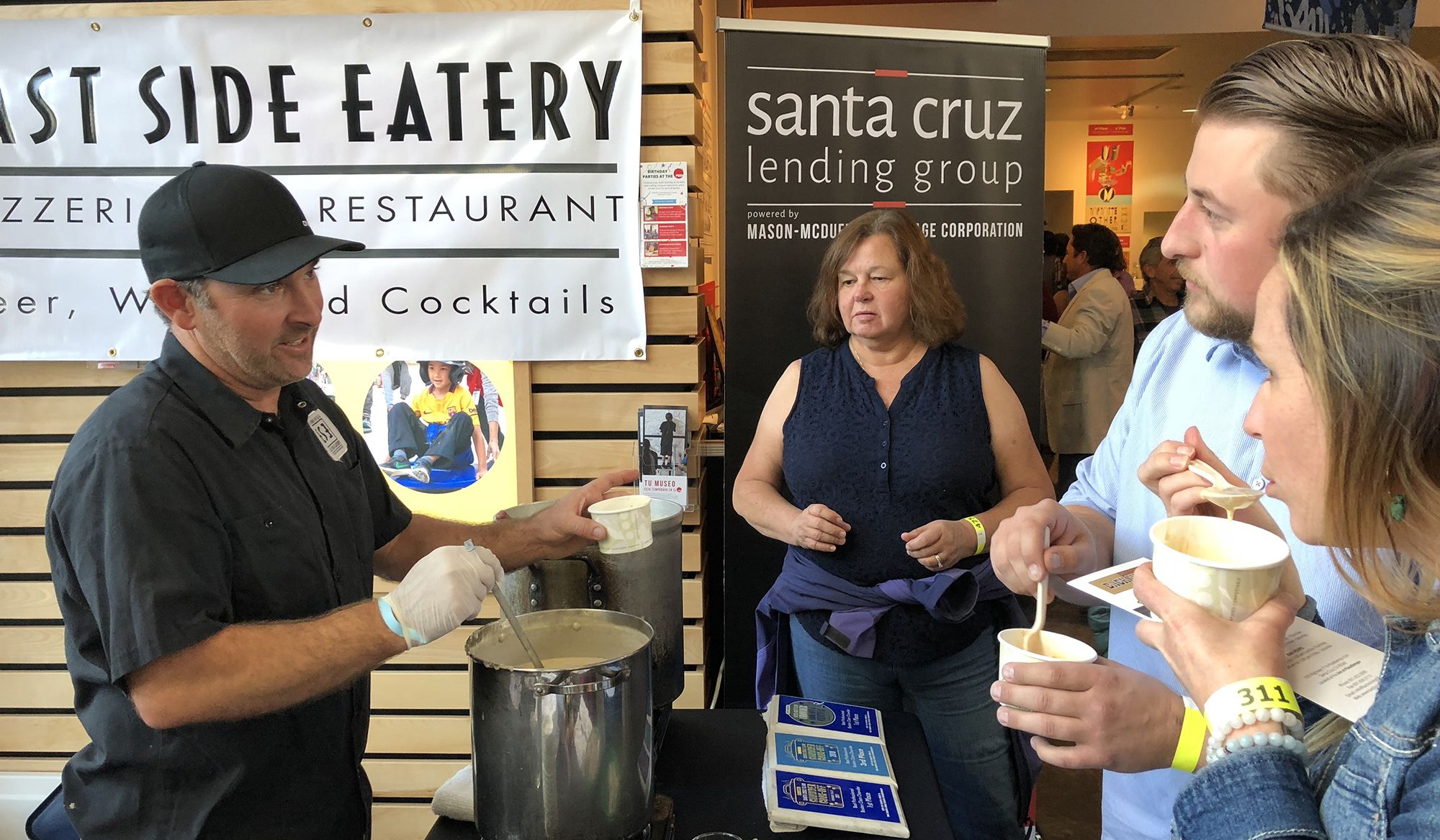 Information for Exhibitors
 All Booth Sponsors agree to provide at least 500 bites or tastes of their wares per booth, to be sampled by an estimated 500 attendees. Restaurant Booth Sponsors agree to provide a gift certificate for event raffle.
All restaurants, wineries and breweries are to be approved by the ATOSC committee BEFORE they are contacted by the sponsor.
All booths and food setup must be completed by 5 p.m. as the service doors will be locked after 5 p.m. Booths must remain set up until event closes at 9:00 p.m.
The name of your participating restaurant/caterer/winery, etc. will appear on community posters, advertising, on the ATOSC website and SCCAR online newsletter; consequently, the name must be given to SCCARHF by September 1st to ensure promotional placement on all collateral materials. We cannot guarantee promotion of your restaurant after that deadline.
Each booth includes a draped 6-foot table with electricity. Booth sponsors receive two pass- es for entry (Atrium sponsors receive two VIP passes.) Comp codes will be sent to sponsors for tickets via EventBrite. Restaurant personnel will receive two passes to be used for staffing the booth during the event. These are allocated on event day during setup. Any other booth personnel, whether associated with sponsor or restaurant, must purchase event tickets. All signage is provided by each sponsor. Food must be provided by a licensed caterer/restaurant and/or be prepared in a certified facility. No hard alcohol is allowed. Wine tastings, breweries and beer must be accompanied by a substantial food offering. All vendors must be pre-approved by ATOSC Committee.
*** Please be sure you have connected with your restaurants/wineries/breweries prior to the event. ***