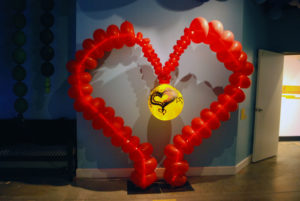 As the Santa Cruz County Association of Realtors Housing Foundation is gearing up for the 14th annual "A Taste of Santa Cruz" event being held on Thursday October 18th from 5-8 pm at the Museum of Art History, they have already gotten sponsorship commitments for the 2018 event from the following generous local real estate industry sponsors:
Santa Cruz Lending, David Lyng Real Estate, Stearns Lending, Habitat for Humanity, Sereno Group, Bay Federal Credit Union, Opes Advisors, Xchange Solutions, Chase Bank, Coldwell Banker, Century 21 M & M, Wells Fargo, Bailey Properties, Madani Team/Keller Williams, Bank of the West, Seabright Mortgage, TIAA Bank, Intero Real Estate, U S Bank, Vista Properties and Karma Mortgage.
The people behind these companies are the reason "A Taste of Santa Cruz" continues to be able to produce an event that raises thousands of dollars each year for grants to help first time buyers become permanent residents of Santa Cruz County. We are beyond fortunate to have had many of these sponsors participate since the event's inception in 2004. Thank you to each of these amazing community focused businesses for helping us bring the fun AND the funds to Santa Cruz County!
We are still looking for in-kind supporting sponsors and live and silent auction gifts if you would like to help us this year! Please send an email to [email protected] for donation forms and more information.