Moving the annual "A Taste of Santa Cruz" to October this year provided guests with more room to enjoy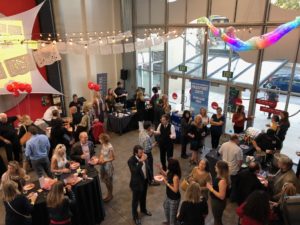 food, wine, networking and shopping at the auction. With over 300 guests in attendance, this year's event, held on October 16th at the MAH, raised more funds than last year for the Santa Cruz County Realtors Housing Foundation closing cost assistance program.
"People loved being outside, being warm, and having more space." ATOSC volunteer Connie Landes, Sereno Group, said. "We were very happy with the new live auction opportunity of asking the guests to donate through a "fund a need" program. We are very fortunate to have generous community members who helped us surpass our fundraising goals."
New restaurants came on board this year to support the annual event fundraiser, now in its 14th year and the raw oyster bar was a highlight of the event.
"Each year we work on making the event better for the guests and we had so many compliments from the attendees that they had a fantastic time and enjoyed the wonderful food and wine being served and had more room to enjoy the event overall." David DeTeso, USBank and Chair of the Santa Cruz County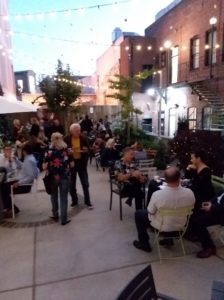 Association of Realtors Housing Foundation stated. "It is VERY rewarding to know all the work that our volunteers put into the event, along with the sponsor and restaurant support, helped us raise $30,000! We can not thank everyone enough for their time, dedication and energy."
If you missed the Taste of Santa Cruz this year, mark your calendar for next October when we will be holding our 15th annual event.
Thank you to our generous sponsors for helping us make the event possible:
ATRIUM SPONSORS:
Bailey Properties
Bay Federal Credit Union
Chase Bank
Century 21 M&M Associates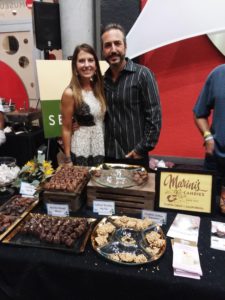 Coldwell Banker
David Lyng Real Estate
Santa Cruz Lending
Stearns Lending
Opes Advisors
US Bank
Wells Fargo Home Mortgage
Xchange Solutions
GALLERY SPONSORS:
Band of the West BNP Paribas
Intero Real Estate Services
Karma Mortgage Solutions
Seabright Mortgage Company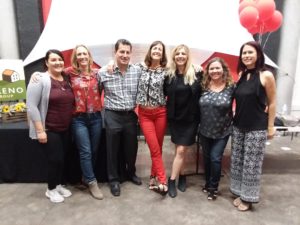 The Madani Team
TIAA Bank
Vista Properties
In Kind Sponsors:
Blue Adobe Mortgage
Santa Cruz Sentinel
And HUGE KUDOS to our volunteers who donated their time to ensure not only that the event was a success, but that everyone had a really good time!
BIG THANKS especially to the planning committee who work for five months to make A Taste of Santa Cruz come together each year.
ATOSC Planning committee: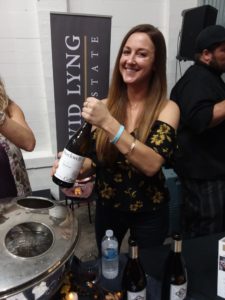 David Deteso
Connie Landes
Suzanne Schmidt
MJ Stearns
Inez Pandolfi
Shelly Vomvolakis
Selesa Webster
Will Allanson
Jerry Starr
Event Volunteers
Lela Willet
John Nink
Kim Havbo
Tamar Frey
Michelle Pappas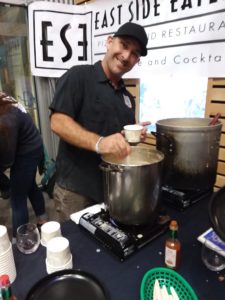 Jeff McCormac
Sherri Barcus
Loren Morse
Michelle Pappas
Kristie Goes
Brooke Squyres
Linda Pawlik
Liz Seeley
Spencer Hayes
Candie Noel
Kathy DeTeso
Kristie Goes
Jacob Willett
Linda Pawlik
Liz Seeley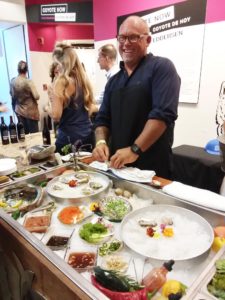 Dwayne Dawson
Sandy Kaplan
Janet Vanzanen
Karen Schenk
Lori Doan
Lori Lester
Alex and Caroline
The Santa Cruz County Association of REALTORS® Housing Foundation was established in 2003, to bridge the gap to homeownership in Santa Cruz County. The mission of the Housing Foundation is to assist residents in our community realize the dream of homeownership by providing education, financial programs, and by supporting organizations who embrace our goals. Visit us at www.sccarhf.org or call for information (831) 464-2000.